Hotel Info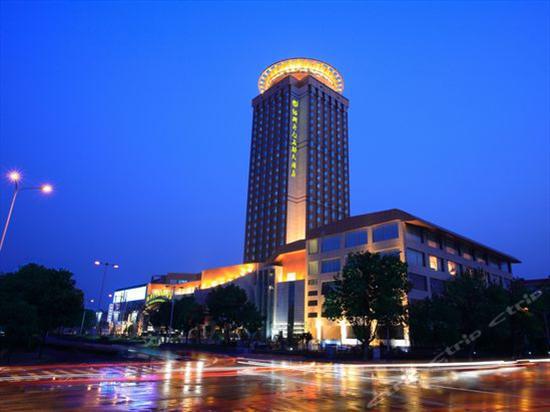 New Century Grand Hotel Shaoxing
is located in the historical and cultural city of Shaoxing Economic Development Zone, the intersection of Renmin East Road and Pingjiang Road, close to the future CBD of Shaoxing and Didang new town of Shaoxing, with convenient transportation.
The hotel has all kinds of guest rooms, fashionable bathroom design, considerate housekeeper and meticulous golden key service, which will bring you extraordinary enjoyment of meeting, business or vacation.
The hotel has all kinds of restaurants to take you on a colorful food journey. There are 23 luxurious boxes with different styles, and Chinese restaurants with strong Jiangnan style, offering you Hangzhou cuisine, Shaoxing cuisine, high-end seafood and other fine dishes. European style western restaurant, fresh and elegant Japanese restaurant, gorgeous exotic food also let you linger. Located on the 4th floor of the hotel, Kaiyuan hall, with an area of more than 1000 square meters, is a large multi-functional banquet hall without pillars, which can accommodate 800 people for meeting or dining at the same time. 9 small and medium-sized luxury meeting rooms of various specifications and VIP reception service with exquisite decoration will meet your multiple needs.
Breakfast price
: CNY88($12.3) / person
Breakfast type
: Buffet